August 17, 2022
2022-08-17 0:00
Women's Business League Accelerator: Leadership
March 5, 2021 @ 12:00 pm
Free
Women's Business League Accelerator: Leadership with Sheila Lambert
During this 4 week accelerator series, you will gain valuable tools to help you gain clarity and design your leadership presence so you can show up the way you want to as a leader.
You will:
• Learn how others perceive you as a leader
• Learn how to lead with your values so you can gain clarity and motivation to lead
• Design your Leadership Action Plan
• Develop Stress Mastery and Resilience Tools
• Design a Leadership Growth Plan
• How to acknowledge when you live in the "triangle of drama" and how to shift from it so you can be the leader you want to be in your industry
This virtual group will meet Friday at noon eastern time for 1 hour for 4 consecutive weeks beginning Friday, March 5th and ending on Friday, March 26th.
*WBL Members Only – Complimentary Member Offering*
If you would like to learn more about how to take advantage of these exclusive complimentary member offerings, please email us at info@WomensBusinessLeague.com!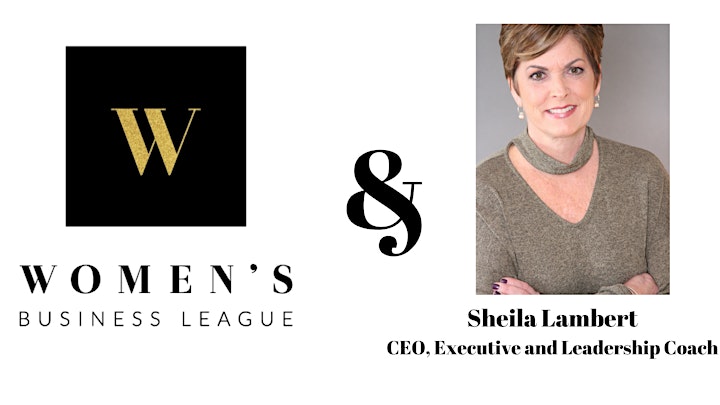 Meet Sheila Lambert
Sheila Lambert is the owner of Lambert Leadership Coaching, LLC providing Executive Leadership Coaching and Trainings. She is an Executive Leadership Coach. She has been in the leadership and mental health field for over 30 years. She brings a unique complementary perspective to Leadership Coaching utilizing her extensive experience and training in Clinical Therapy and Organizational and Personal Coaching. She is passionate about helping her clients identify and to remain committed to their Leadership Values by helping clients transition along continuum's in their leadership development and by empowering them to build confidence in their leadership presence.
She has worked with many individuals in helping them to build emotional strength as they navigate difficult waters, many who have lived a journey of improved health, balance, and advancement in their careers.
Sheila provides Stress Mastery and Resilience Trainings to organizations and teams both virtually and in person. Her leadership training topics are focused on Stress and Leadership, Communication, Conscious Leadership, Values Leadership, Women's Leadership Trainings, and other customized trainings.